Innovation technological solutions in Russian Railways infrastructure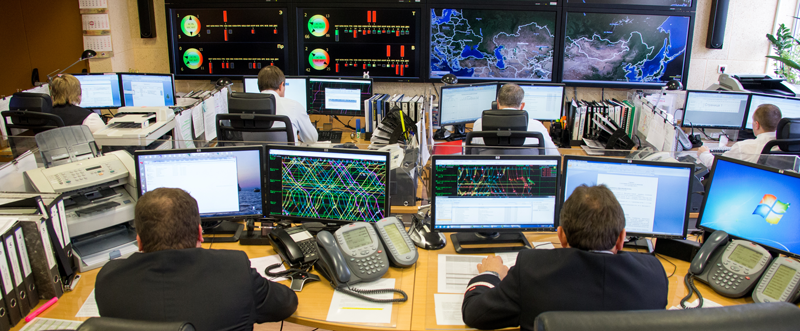 Automation of transportation management
Developing by modernizing of existing and building a new infrastructure to provide forecas transportation.
Dividing public transport infrastructure into passenger and freight as independent technical and technological systems to organize speed transportation.
Developing infrastructure to transition to heavy haul transportation with tonnage rating 9,000 and more.
Renewing the locomotive fleet and reducing traction life cycle cost.
Loading and reconstructing low intensity lines, increasing even use of infrastructure.
Optimizing costs by increasing energy efficiency and labour productivity, rational organization of repair and operational works.
Improving transportation management systems to meet market demands given the level of transportation and infrastructure assets.
Increasing transportation safety and reducing risks linked with influence of "human factor" on production process.
Gradually decreasing negative impact infrastructure and traction on environment, reducing hazardous emissions.
Resource and safety management systems
In 2013 the support system for making management decisions when planning operational expenses and investment given limited resources which is realized within the framework of introducing STMS methodology in the activity of Russian Railways structural subdivisions and affiliates.
Functional tasks of automation and telemechanics management unit to be solved using STMS:
evaluating automation and telemechanics management unit subdivisions activity;
operational expenses planning;
investment planning;
evaluating railway automation and telemechanics technical means condition.
Introducing the system into locomotive facility management unit on the testing field of the Northern Railway as well as Motorcar Rolling Stock Directions, Central Communications Station and Labour Protection, Industrial Safety and Environmental Control Department of Russian Railways
Increasing energy efficiency
Introducing Microprocessor Centralization Systems (MCS) with microprocessor element base extended functions. These systems help provide higher railway safety, increase capacity, reliability and technical means life cycle, extend RAT functions, reduce operational expenses. In 2013 various types of MCS were introduced at 30 stations (1,096 railroad switches). Currently 304 stations (8,906 railroad switch) are equipped with RAT devices with microprocessor element base. In 2013 a mobile MCS-M complex based on BINosk 950 hardware and software was first introduced at

East Siberian Railway

.
Introducing state-of-the-art Microprocessor Automatic Blocking Systems of interval train movement. Centralized Microprocessor Automatic Blocking Systems help use the safety system with centralized introduction of equipment at stations restricting running, use of continuous welded rail, introduction of signaling, centralization and blocking systems in heated premises, complex simultaneous protection of all power sources of all CBS systems. In 2013 railway sections 155.9 km long equipped with various types of  Microprocessor Automatic Blocking Systems started their operation.
Implementing functions of additional information radio transmission from CBS systems to on-board locomotive equipment using decentralized automatic blocking. Trains move with set speed 160 km/h n on the  Moscow-Nizhny Novgorod main line sections of

the Gorky Railway

equipped with automatic blocking system ABSCEI (automatic blocking system with centralized equipment installation). Implementing the function of additional information radio transmission from CBS systems to on-board locomotive safety equipment using decentralized automatic blocking. This will help increase train speed up to 180 km/h and more.
Introducing railway dispatcher technical diagnostics and RAT monitoring centers. Introducing diagnostics and monitoring systems since 2003 to control technical condition of railway automation and telemechanics in railway network. Railroad dispatcher monitoring and diagnostics centers are introduced in the following railways-branches of Russian Railways: Oktyabrskaya, Moskovskaya, West Siberian, North Caucasus, Kuibyshevskaya, South Eastern, Sverdlovskaya, East Siberian.