Infrastructure business unit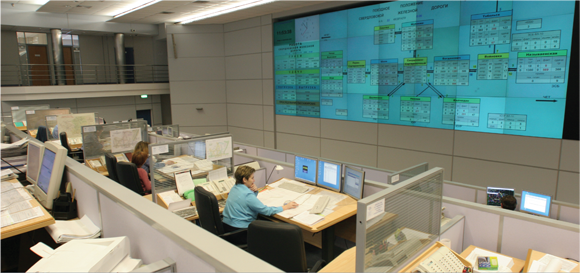 Main objectives of infrastructure business unit of Russian Railways Group are:
development existing and construction of new infrastructure for the projected transportation volume;
cost optimization due to the increase of energy efficiency and labour productivity, efficient organization of repairs and maintenance;
separation of public infrastructure for passenger and freight as independent technical and process systems, including infrastructure for rapid and high-speed transportation;
development of infrastructure for transition to high-weight traffic with weighted norms of 9,000 tons or more;
improving traffic control systems in accordance with the requirements of the market and the level of development of transport and infrastructure assets;
improving transport safety and reducing the risks associated with;
the influence of the "human factor" on the production process;
locomotive fleet renovation and reducing the cost of traction resources life cycle;
loading or restructuring of low-intensity lines, improving the uniformity of infrastructure use;
progressive reduction of the negative impact of infrastructure and traction;
on the environment, reduction of harmful emissions.
Russian Railways in close cooperation with the State is elaborating the possibility of transition to the regulator (network) contract linked to the conduct of long-term tariff policy. The Group also interacts with shippers, involving them in the development of the railway infrastructure on the basis of conclusion of "take or pay" contracts".